Search and book events
Poker player member pass
Various services such as training software are also integrated.









Portal Site
Get gorgeous prizes!
campaigns are being held
Poker events and







Poker Fans - Player's passport
ENORMOUS INFORMATION
Easily find out poker activities in nearby clubs. Make member registration and schedule activities with one tap.
MEMBER PASS
Automatically link and integrate the online and offline member accounts, easily manage the account information, effortlessly share achievements and winning percentages.
DIGITAL MANAGEMENT
In addition to chips and points, e-coupons and e-tickets are also integrated into the same account, which can be easily managed and used.
FEATURES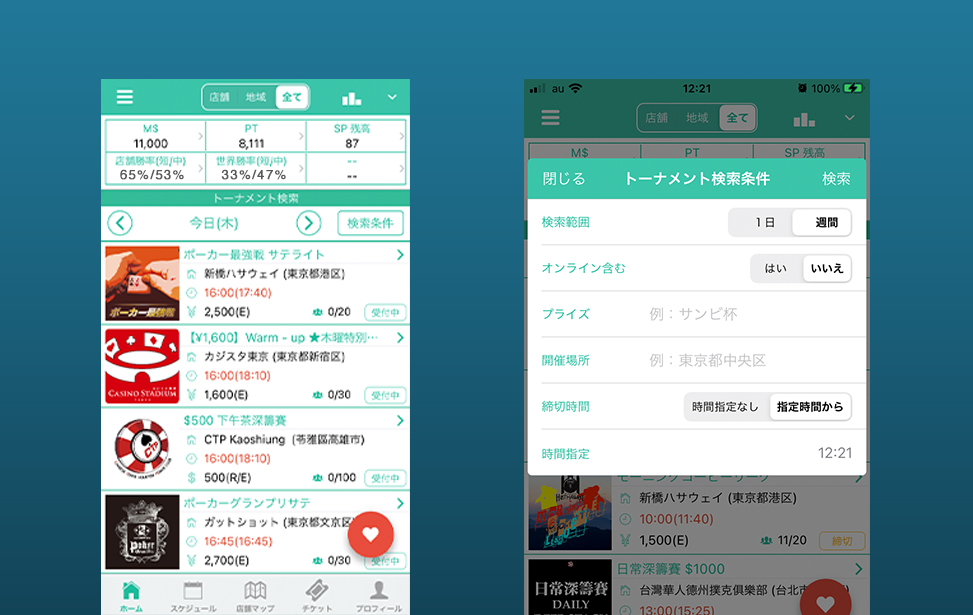 Search for events
Searching for event information is easy. Numerous events information and the latest news are updated daily.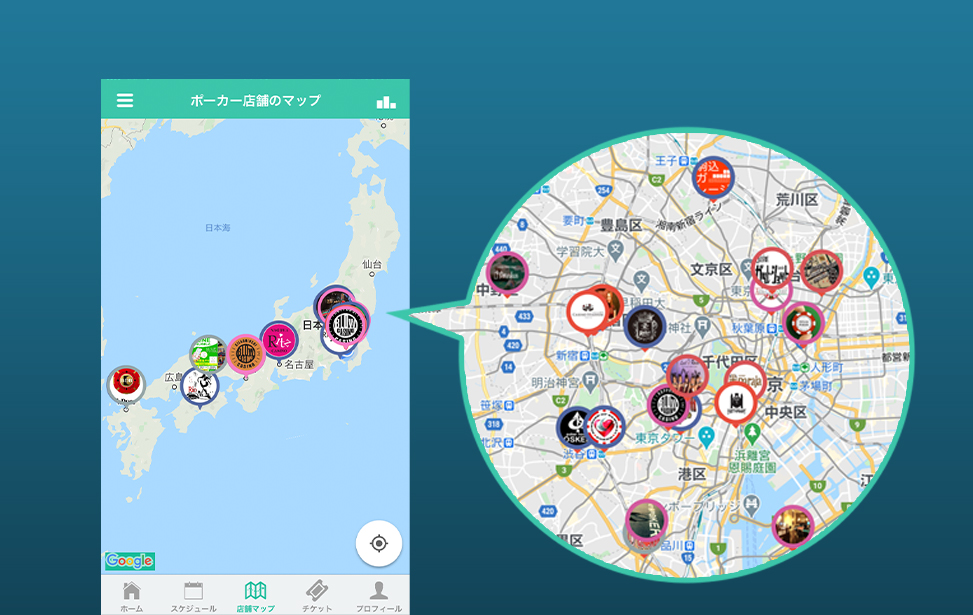 Clubs map
Easily find nearby poker clubs from the map. Popular clubs are being updated continuously.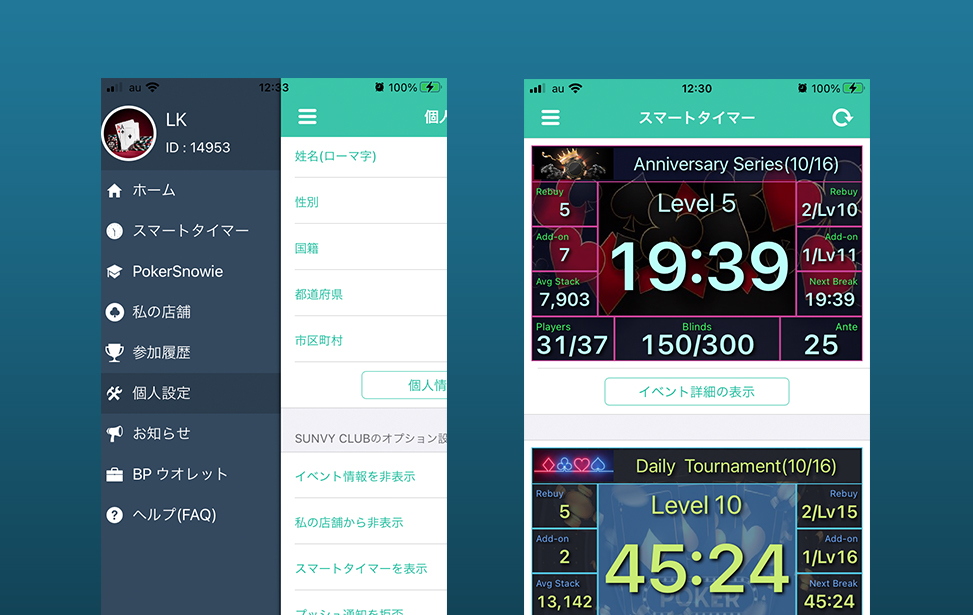 Smart timer
Check the schedules of the ongoing events in real time on your smartphone.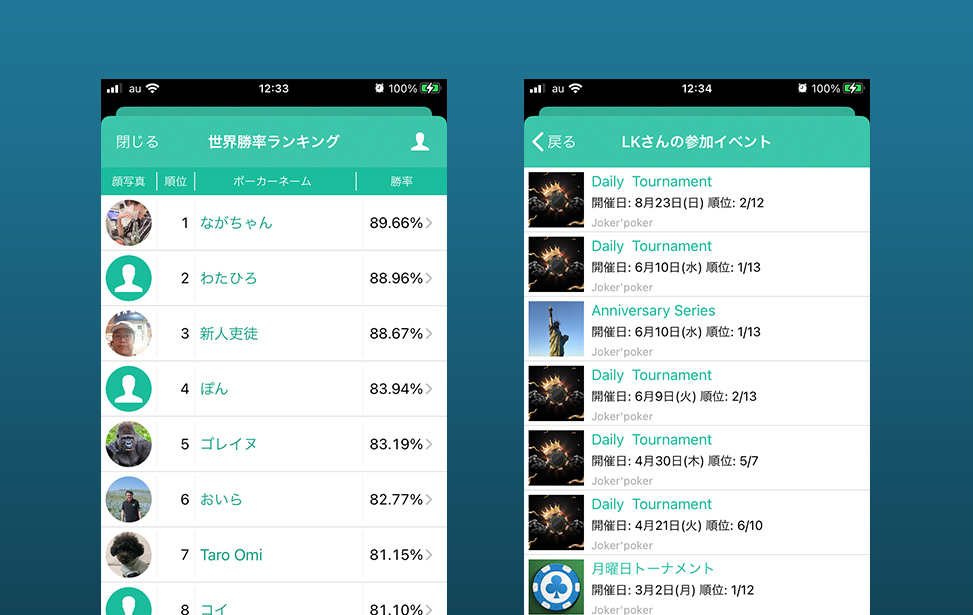 Data statistics
Automatically and statistically analyze the participating activities and winning rate data.